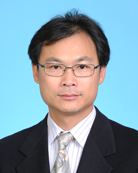 Welcome to the website of the Islands District Office.
Islands District is known for its diversities. It is a community in which the city lies harmoniously with the countryside, where the old meets the modern. We have residents whose forefathers had made this place their home more than a century ago. We also have newly arrived residents coming from all corners of the world. Casually strolling in our district, one may find a fishing village meeting his eyes, reminding him of the good old days. And just as unexpectedly, on the other side of the mountain may spread a new town as a testimony of our efforts in striving for a better tomorrow.
The Islands District is the largest of the 18 administrative districts in terms of area, and its potential for development is huge. Major infrastructures, such as the Hong Kong International Airport, the Hong Kong-Zhuhai-Macao Bridge and the Tuen Mun-Chek Lap Kok Link, the construction of which will begin shortly, serve as a hub of transportation to overseas destinations and to our motherland. These links of transportation will provide limitless business opportunities. The quality of life in the district has improved and will become even better with the commissioning of the Tung Chung Community Hall, Discovery Bay Community Hall, and the Tung Chung Swimming Pool.
Preserving our heritage is as important as development. In the facelift projects of Mui Wo and Tai O, we aim at providing quality facilities and improving the environment, as well as at conserving the natural habitat and our cultural heritage. The designs are purposefully planned to achieve a balance between development and conservation, with sustainable development as our ultimate goal.
We have all along co-operated well with the Islands District Council. Through district minor works projects and community involvement activities, we have achieved cohesion in our community and improved facilities and environment. We will continue to join hands with the Council in organizing diversified activities in arts, sports, culture, ecotourism and community care, so that the district will have its unique colours as much as a brand name does.
Beginning in 2008, we have jointly organized a major tourism promotion scheme with the Islands District Council. Mascots of "Ah Li" and "Ah Dao" and other publicity materials of innovative design, such as the parlour game of "Islands Go Go Go", have all made the traditional festivals, delicacies and tourist hotspots of the district renowned, and have enhanced the position of our district in the tourism industry of Hong Kong as a whole.
We will continue to bring in new impetus and inventions to the community, with people as our focus. We firmly believe that through joint endeavours of the people, the government and the businesses, our potentials will be fully realized. The Islands District will be a harmonious community and an ideal area for anyone who wishes to make this place his/her home.
Top